Projects in the Field of the Supercritical Water Gasification of Biomass
Current projects of the research group:
Hydrothermal gasification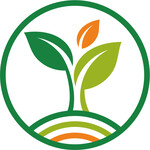 The aim of the EU project with 12 international partners is the production of sustainable biofuels from biomass from formerly contaminated soil. At IKFT, the conversion of contaminated biomass via SCWG is to be investigated, with focus on the separation of the heavy metals contained.
This project has received funding from the European Union's Horizon 2020 Research and Innovation Programme under Grant Agreement No. 101006717.
Information on completed projects:
Syngas fermentation
The aim of the work within the framework of Kopernikus P2X is the production of long-chain alcohols via fermentation of synthesis gas. At IKFT, a suitable reactor concept is to be developed, which enables high gas-liquid mass transfer rates. In particular, the potential of increased process pressure is investigated.