Heterogeneously Catalyzed Gas-phase Reactions
Our research activities focus on the development of multi-scale models for technical reactor systems in the field of heterogeneous catalysis. These include reactors for exhaust gas after-treatment of vehicles, for energy conversion and for the synthesis of chemicals. The aim is to develop numerical tools and methods for the description of the catalyst from the atomic level, over mean-field averaged reaction kinetics, to reactor-scale models including the physical transport processes, e.g. in monolithic structures.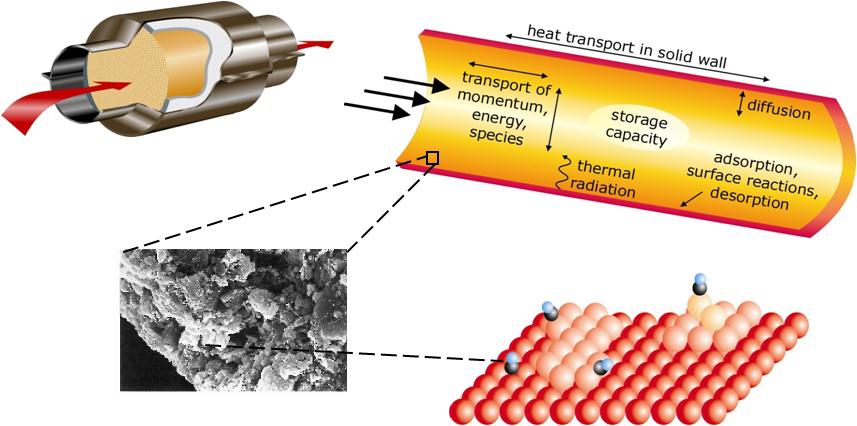 Hierarchic multi-scale model of a monolithic catalytic reactor
The heterogeneously catalyzed gas-phase reactions group at IKFT comprises of a personnel overlap with the Numerical simulation and the Reaction mechanism groups at the Institute for Chemical Technology and Polymer Chemistry at Campus South of KIT.